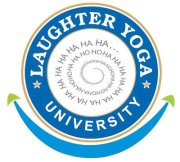 Laughter Yoga at MD Anderson Cancer Center
"To help cancer patients better cope with their diagnosis, the Place of wellness at The University of Texas M. D. Anderson Cancer Center has added Laughter Yoga to its extensive list of complementary and integrative therapies.
Created by Indian physician and holistic enthusiast Madan Kataria in 1995, this complementary therapy combines humor, gentle exercises and stretches, and yogic breaths. The practice is inspired by the belief that simulated hilarity has the same benefits as genuine laughter and creates an environment where jokes and words are not needed, only amusement and a child-like attitude.""