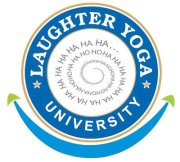 Mashti and Polyesta - Laughing Yogi (a tribute to Dr Madan Kataria)
My mashti and I made thsi track in 2015.
No official release yet.
It is a tribute to Dr Madan Kataria the Laughing Yogi.
Founder of Laughter yoga.

http://laughteryoga.org

Simple video, but we are about the music.



More info on Mashti and Poly


DJ Polyesta
djpolyesta.nl
@dj-polyesta

Based in Amsterdam
Contact:
djpolyesta [at] gmail.com

DJ Mashti
www.reverbnation.com/madsnordheim
www.mixcloud.com/madsnordheim/
@djmadazz
www.facebook.com/MashtiProject?ref=hl

Based in Copenhagen
Contact:
djmadaz [at} yahoo.dk"